Japanese Neon Signs Have A Story To Tell
The composition of ad boards in Japan has increased to become a massive art piece plastered against the buildings and walls. This is primarily the case in Osaka and Tokyo, where the bright board radiance makes it seem as though the town never goes to sleep. This does not end here. There can be little doubt that the landscape of Japanese neon signs showcased throughout such cities aids in providing it with a sense of excitement and prosperity. Furthermore, the neon signs allow the city to portray and express its vibrant atmosphere and whatnot.
Why are Japanese neon boards so famous?
Ever since the 60s, neon signs have increased across cities as forms of innovative advertisement that enabled Japanese business owners to cater to a larger audience. This act expanded into an entire jungle of neon boards, forming a masterpiece shaped by diverse businesses. If you did not know, large companies like Sony began switching their board signs on, which again intrigued more establishments to follow. Several types and forms of signs, from giant billboards to meagre window signs, happened to erupt. Although the signs were postured as a territory trademark, the situation's irony lies in that the symbols that had to market various businesses became too cluttered and lost within other competitors' boards. Japanese letters and calligraphy make Japanese neon signs so beautiful and charismatic. When you buy vertical panels of neon signs, they are meant to shine. One must also learn that Chinese Kanji, also utilised in Japanese calligraphy, has been known as a supreme visual art so much that Picasso once quoted: "If I ever lived in China, I must have been a calligrapher island of a painter." And, if you are interested in buying your Japanese neon signage, it would be best to check some of the best designs on Neon Party's website.
Read more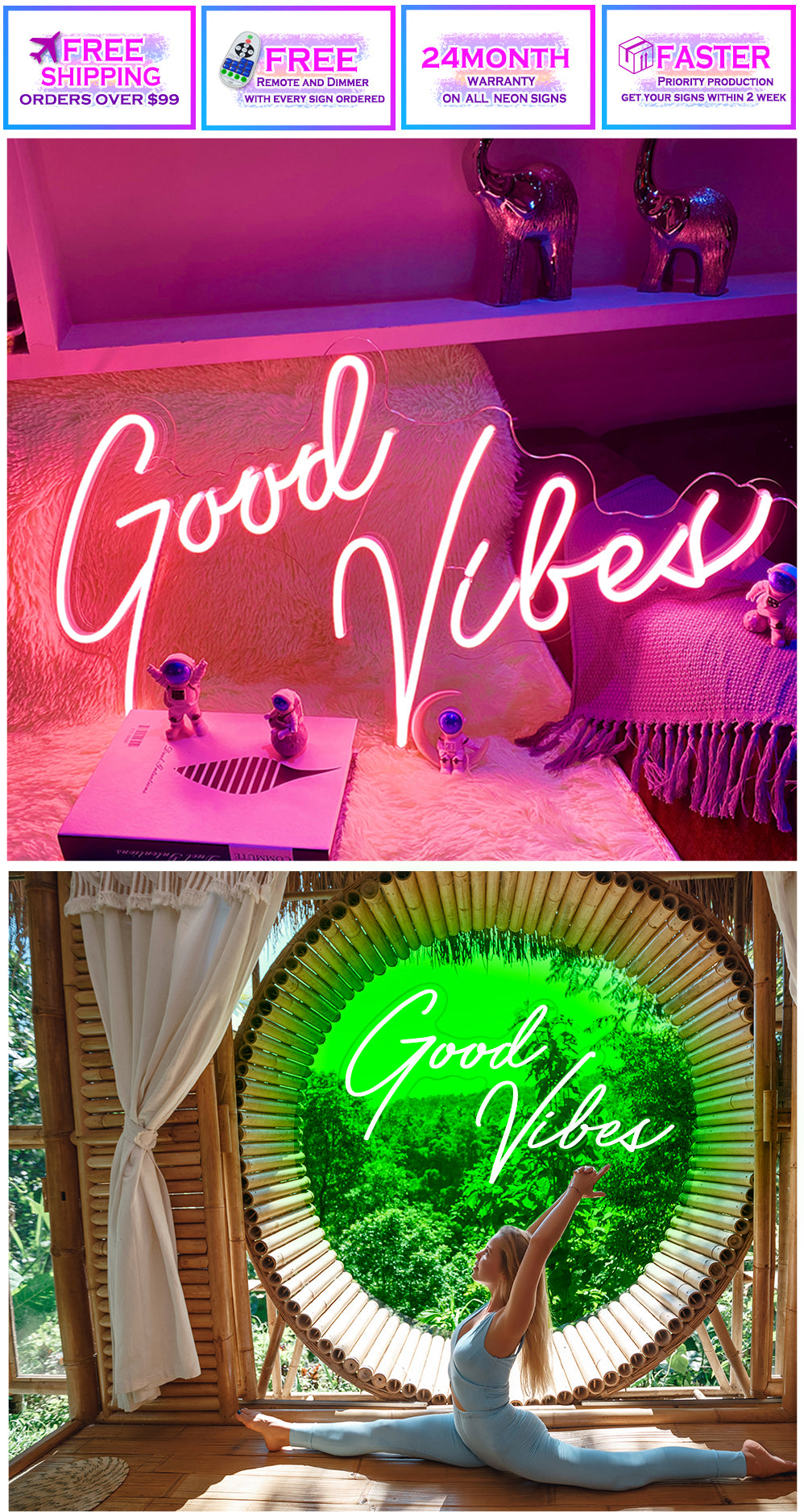 Payment methods:
Your payment information is processed securely. We do not store credit card details nor have access to your credit card information.
Light up your life with our quality LED neon signs! We provide personalised designs, open signs for businesses, wedding signs, home décor neon, kid's room neon, and more. All signs are handmade from environmentally friendly materials and have no smell, whether used at home or in your business. They are completely safe to use both indoors and outdoors, and come with a 24 month warranty. Design your own neon online or upload a logo or image to get a free quote on your custom design.