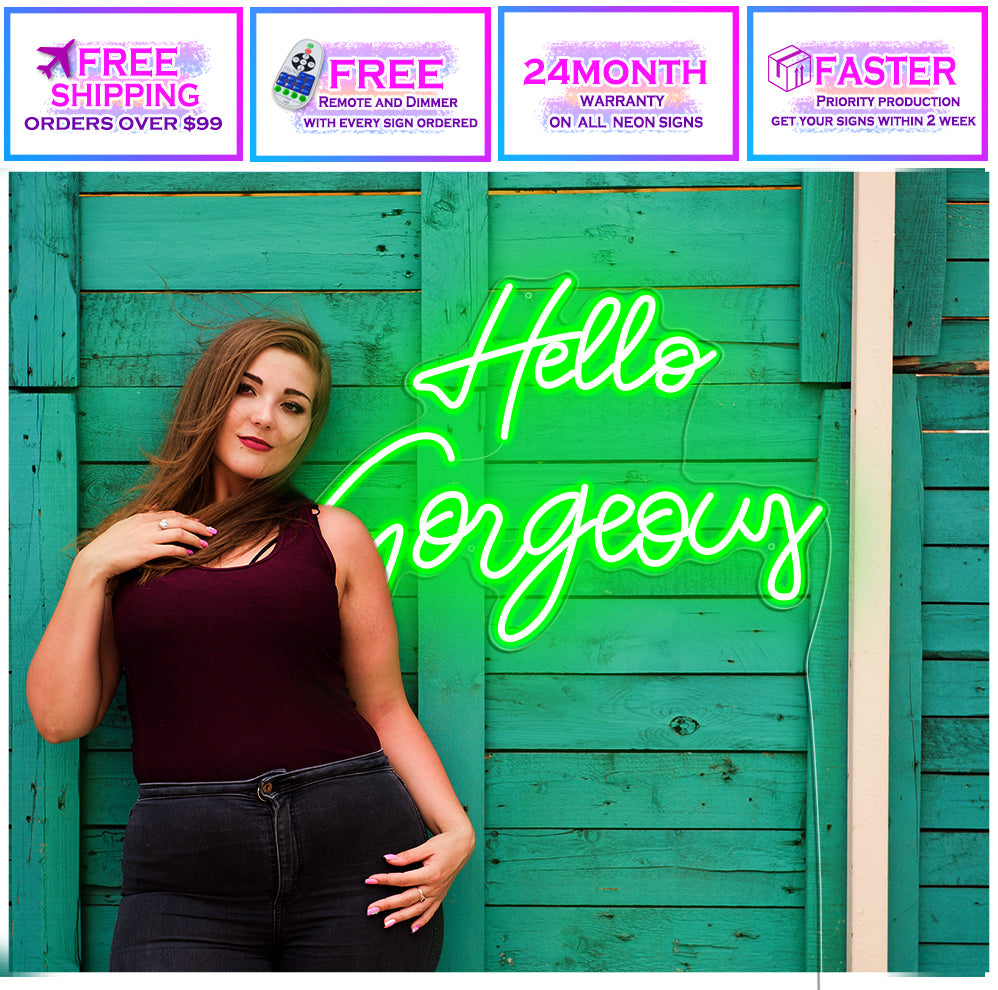 Say hi to your loved one in the most romantic of ways. Make use of this fine custom neon that can be impaled on the wall right above the couch or sofa. Make them feel welcome, especially after a long day from work. Celebrate their contributions to your life with tiny presents such as this neon LED light. Make magic into tiny joys that this neon sign will gladly portray upon activation. Make them feel the power of colors, make a custom design and thrill them with your choice. Make it a habit to please your lover the BRIGHT way.There are some different styles of Hello Gorgeous signs for you to choose from, if you need other styles, just contact us to design.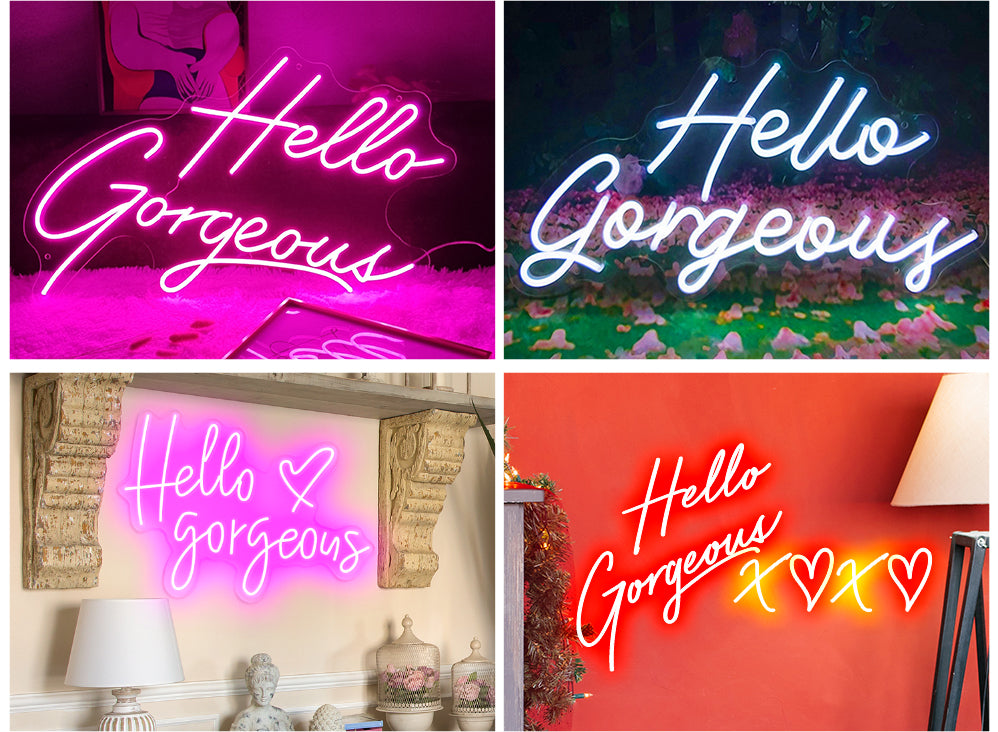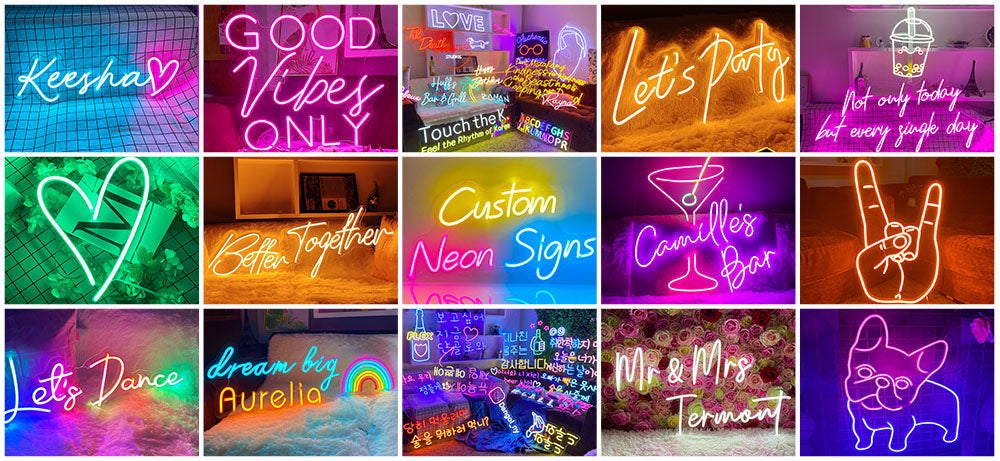 Payment methods:
Your payment information is processed securely. We do not store credit card details nor have access to your credit card information.
Light up your life with our quality LED neon signs! We provide personalised designs, open signs for businesses, wedding signs, home décor neon, kid's room neon, and more. All signs are handmade from environmentally friendly materials and have no smell, whether used at home or in your business. They are completely safe to use both indoors and outdoors, and come with a 24 month warranty. Design your own neon online or upload a logo or image to get a free quote on your custom design.