Dinosaur neon light will express the ultimate potential of its programmed color. There are lots of fun colors, and each color is certain to show the artistic genius of the sculpture. This neon light art can become a part of the home as well. It is crafted to never run out of usage and is relevant in every setting, indoors and outdoors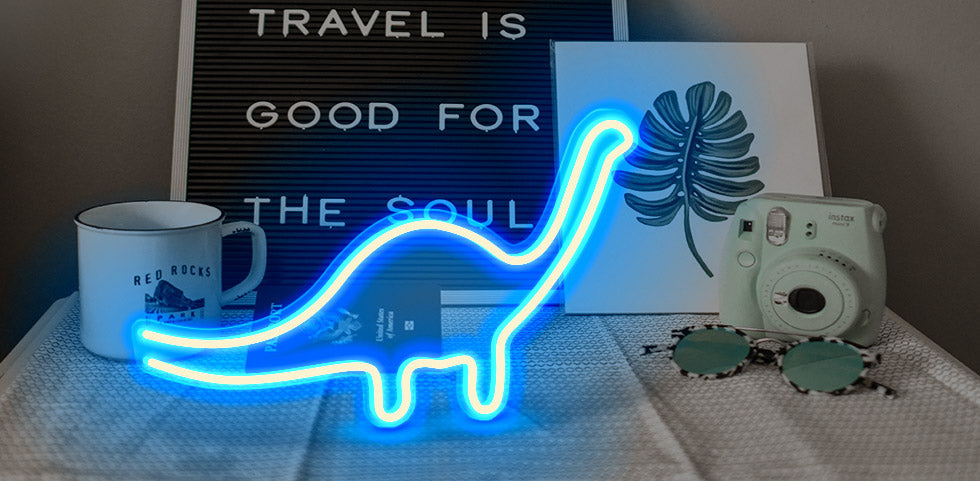 These cute small neon signs are well worth buying, Order personalized neon signs to decorate your room now! You can design with your favorite pet shape or any shape you like, and we will make a satisfactory effect drawing for you,let's make it happen.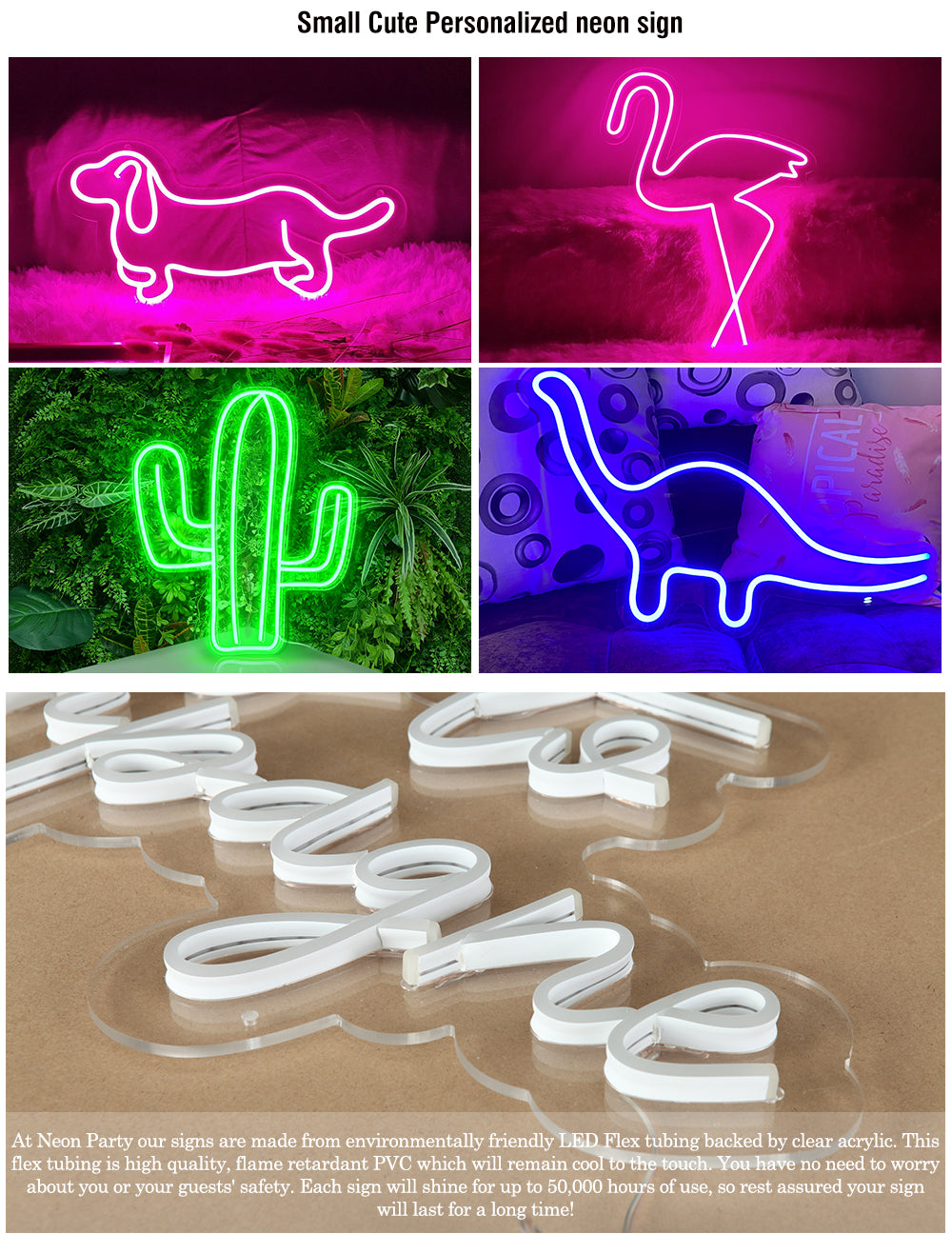 Let neon light up your life. Neon lights add pop colors to your every activity and make you happy!now custom your own neon sign and let's make it happen.
Payment methods /100% Secure Payments
Your payment information is processed securely. We do not store credit card details nor have access to your credit card information.
Create your own led neon lights sign online,light up your life with quality LED neon signs,We provide design personalized neon lights, both shape graphics and text, open signs for businesses, weddings, Bar sign, neon art or a kid's name,Colorful neon lighting will surprise you everywhere!Neon light are handmade of environmentally friendly materials, no smell, whether used at home or business are very safe,and neon sign with 24 month warranty ,custom neon sign online or Upload Your Image/Logo to us,We offer free quotes and designs.custom neon sign E-mail:info@neonparty.com.au