Buy Danse ta vie neon signs for home decor ,It makes you feel like you're dancing all the time,the atmosphere of happiness is always there,Besides, you can also custom some music led signage or shapes you like to decorate your home, It's must be a very happy thing,we are all used handmade to do that,so,every neon lights signs are different,just design neon signs online,Fill your life with dance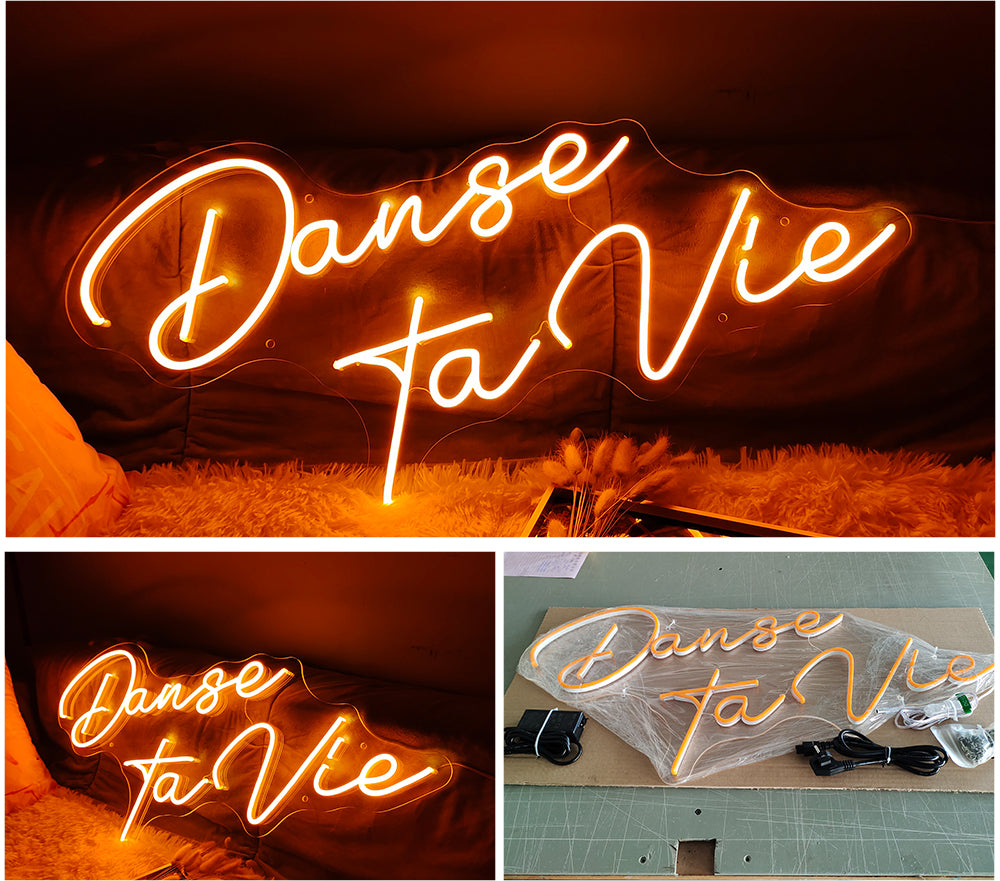 Payment methods:
Your payment information is processed securely. We do not store credit card details nor have access to your credit card information.
Light up your life with our quality LED neon signs! We provide personalised designs, open signs for businesses, wedding signs, home décor neon, kid's room neon, and more. All signs are handmade from environmentally friendly materials and have no smell, whether used at home or in your business. They are completely safe to use both indoors and outdoors, and come with a 24 month warranty. Design your own neon online or upload a logo or image to get a free quote on your custom design.