Yes to the twenties!  Celebrate reaching a monumental moment in your life's journey by pairing a neon sign with your birthday celebration. This cool custom light up sign comes with an array of fonts and colors. So, enjoy the glamor of multiple hues, select what works for you and party hard. A neon light sign like this is exactly the kind of flavor your birthday celebration needs. Give it that and watch the party blow up with excitement. The glow from the neon sign can be set to dim or as high as wanted. Maximize the party vibe with this addition.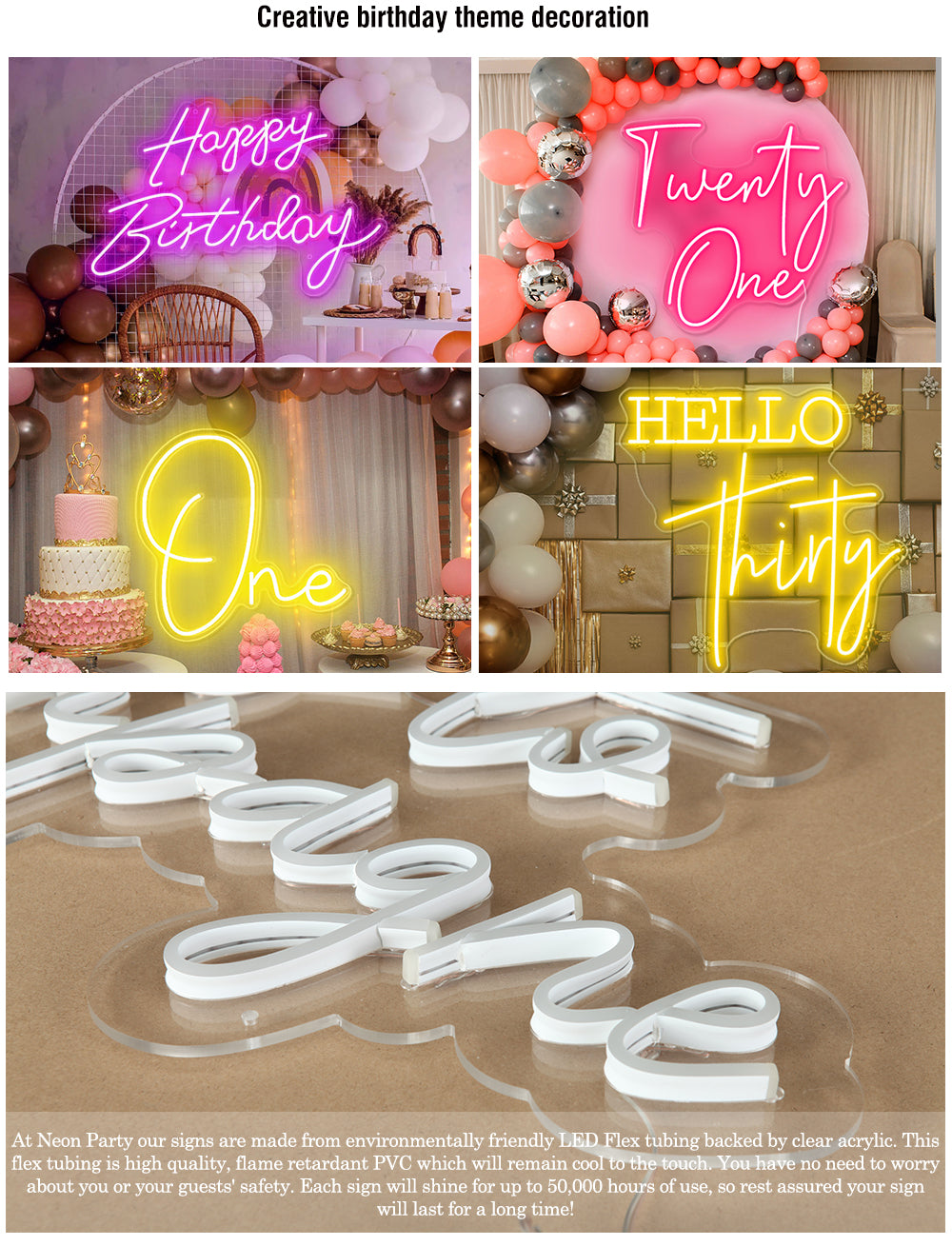 Let neon light up your life. Neon lights add pop colors to your every activity and make you happy!Neon sign is a amazing sign for any events,but also a great quality product will the wow factor of your party.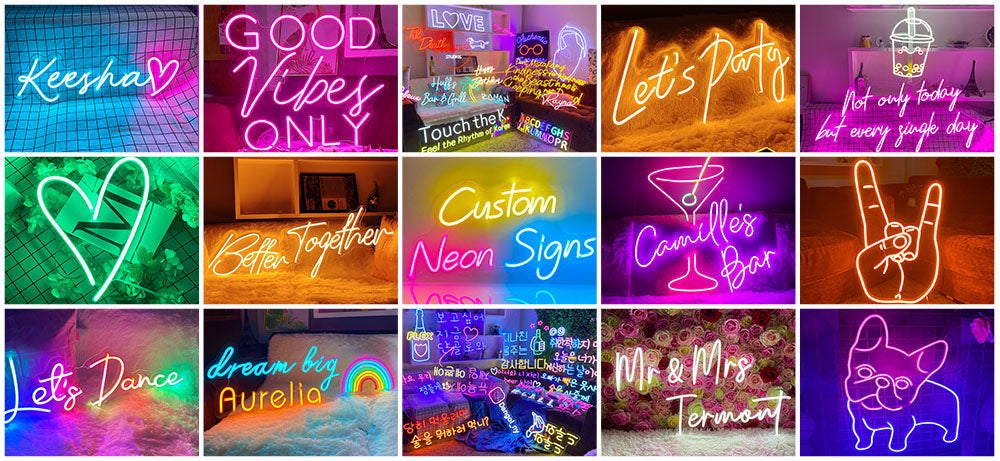 Payment methods /100% Secure Payments
Your payment information is processed securely. We do not store credit card details nor have access to your credit card information.
Create your own led neon lights sign online,light up your life with quality LED neon signs,We provide design personalized neon lights, both shape graphics and text, open signs for businesses, weddings, Bar sign, neon art or a kid's name,Colorful neon lighting will surprise you everywhere!Neon light are handmade of environmentally friendly materials, no smell, whether used at home or business are very safe,and neon sign with 24 month warranty ,custom neon sign online or Upload Your Image/Logo to us,We offer free quotes and designs.custom neon sign E-mail:info@neonparty.com.au