Custom til death do us party creative wedding sign for wedding and touch your partner in unimaginable ways. Raise their confidence in you to a zenith. Let our neon light font thrill your wedding party guests upon sighting. With this as part of your reception decoration, rest assured that your event will not be forgotten in a long time. Each neon light letter is fitted with tiny bulbs set to beam the hue desired by the buyer. Don't worry about the relevance of the neon lights after the wedding event. It can remain a symbol of your undying love and a reminder of what you agreed to that day.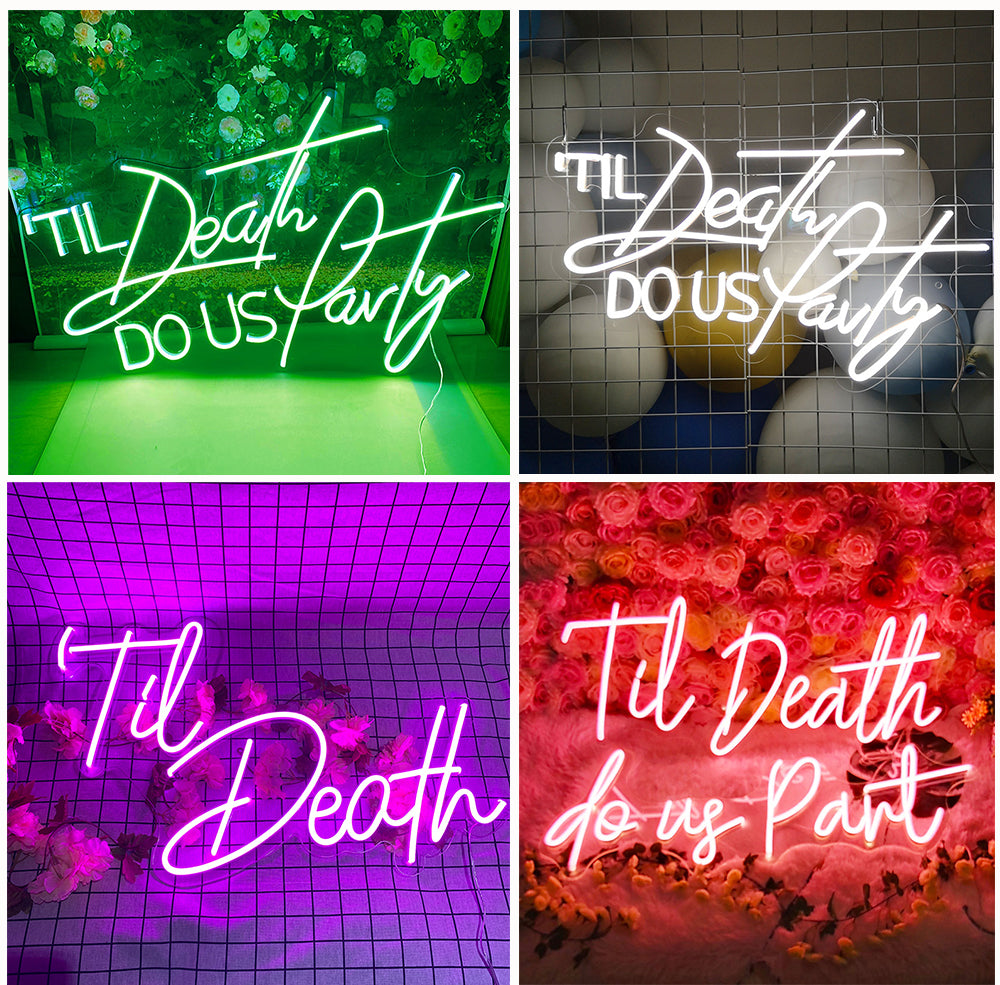 Maybe you want to custom other style neon sign on your wedding reception or on your Anniversary of love,just tell us about your mind,let's make it happen and you will amazing about it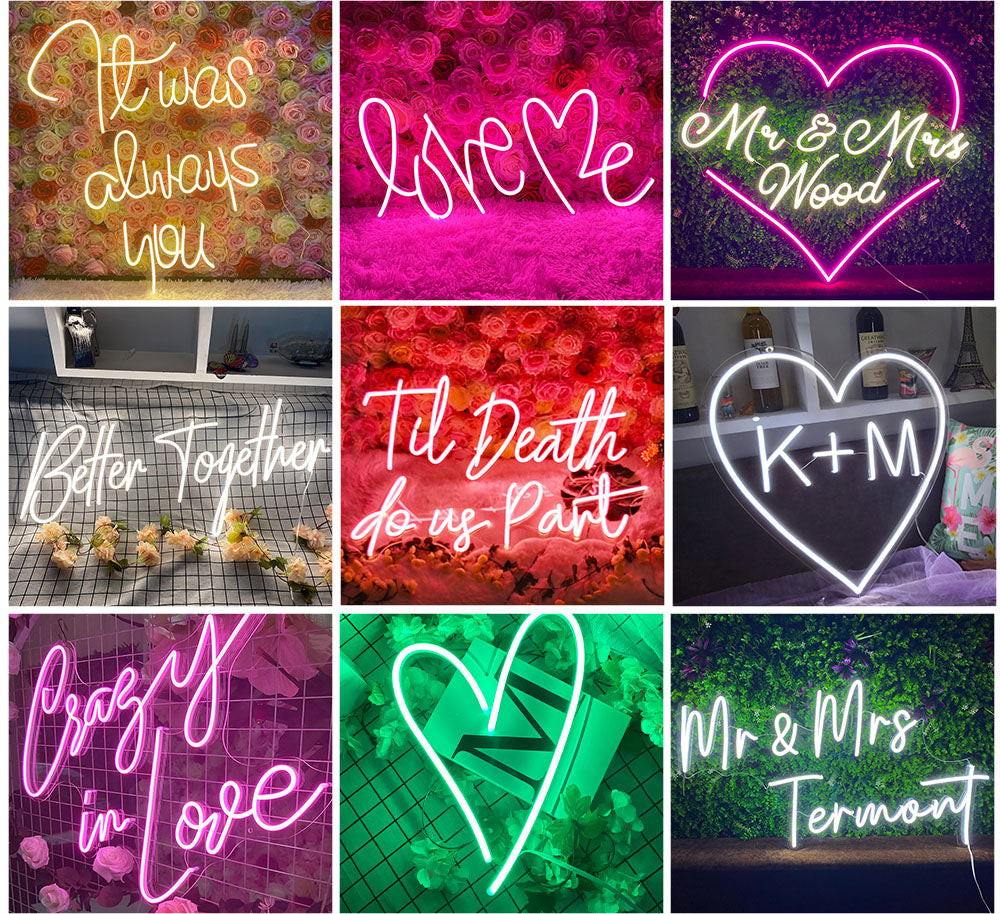 Payment methods /100% Secure Payments
Your payment information is processed securely. We do not store credit card details nor have access to your credit card information.
Create your own led neon lights sign online,light up your life with quality LED neon signs,We provide design personalized neon lights, both shape graphics and text, open signs for businesses, weddings, Bar sign, neon art or a kid's name,Colorful neon lighting will surprise you everywhere!Neon light are handmade of environmentally friendly materials, no smell, whether used at home or business are very safe,and neon sign with 24 month warranty ,custom neon sign online or Upload Your Image/Logo to us,We offer free quotes and designs.custom neon sign E-mail:info@neonparty.com.au